An aquarium background is a manufactured background that you stick onto the inner or outer glass of your aquarium. It makes your fish stand out more by drawing light to the aquarium. Additionally, it can also conceal equipment or glass stains. There are many themes to choose from, depending on the very types of backgrounds you can find.
Aquarium background types
Aquarium backgrounds are very common in aquascaping. There are various types to choose from and the most popular ones are:
2D aquarium backgrounds – these refer to cheaper printed backgrounds that are similar to photo backgrounds and have a certain depth to their design, however they're much cheaper and less realistic than 3D backgrounds. Usually, 2D backgrounds are very simple and should rarely be the centerpiece of your aquarium.
3D aquarium backgrounds – a good 3D background can bring an entire aquarium to life. If you're a fan of rocky aquascapes but find aquarium rocks too expensive or heavy, a 3D background is an excellent choice. They're usually only made to resemble rocks and are much lighter. Expect them to be on the more pricey side. However, they're very easy to install and remove.
Vinyl roll backgrounds – usually much cheaper than 3D backgrounds. Vinyl roll backgrounds are most suitable for freshwater or planted aquariums. They're very durable and come in a variety of colors and patterns.
Static cling backgrounds – this type is more expensive in comparison to vinyl backgrounds. Their application process requires water as an adhesive that makes them stick to the glass. They're also very easy to remove.
Acrylic paint backgrounds – they're cheap and made by applying acrylic paint to the outer glass of an aquarium, thus creating a painted background.
Live wall backgrounds – these aren't literal backgrounds, but instead planted moss that can serve either as a wall or carpet. This option is much more natural than a standard literal background.
To sum up, there's a multitude of aquarium backgrounds to choose from and in this review we tried out most of these types before picking out our 5 favorites: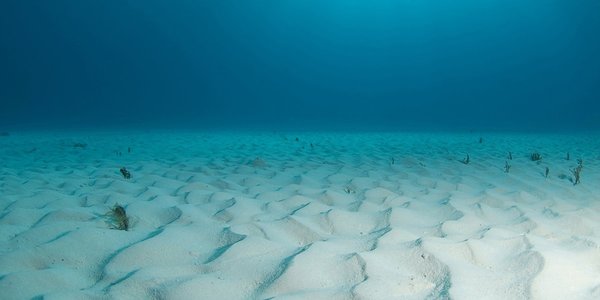 1. Aquatic Creations Ocean Floor Static Cling Aquarium Background
Check price & availability on Amazon >>
This stunning HD static cling aquarium background depicts a realistic sandy ocean floor. It will add visual depth to your aquarium with its beautiful shades of blue. The painted white sand helps colors of your fish stand out more against the contrast of the blue water.
The aquarium background measures by 36 x 18 inches. We found it very easy to attach and remove, mostly due to its high quality material. It also sticks to glass surfaces with ease because of the static cling. If necessary, you can also trim it to fit the size of your aquarium.
All in all, this lifelike background is a must-have if you want to enhance the beauty of your aquarium by giving it a breathtaking view of the ocean floor.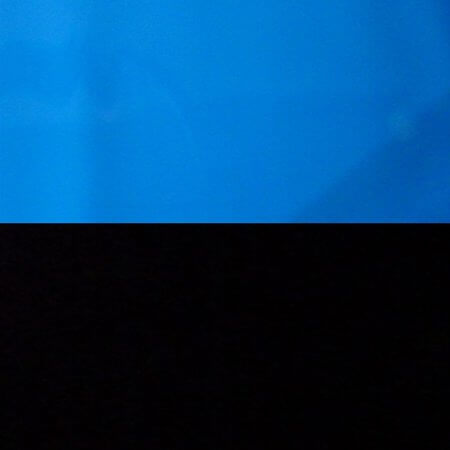 2. Quantum Aquatics Sea Blue and Night Deep Sea Background 
Check price & availability on Amazon >>
A great choice if you want something simple that won't draw attention away from your main aquarium decorations. This aquarium background is also perfect if you want two simple color options. One side portrays a blue side of the sea, and the other a deep black side. Its height measures 19.5 inches, while the width is 48 inches. Although the background is not as colorful and rich in detail like our #1 pick, it's ideal for concealing the back of your aquarium, or even if you want to hide the wall behind it (provided that there is one).
The quality of this product doesn't disappoint – the background doesn't leave any stains and we found it very easy to apply. Moreover, it's not prone to discoloration, which is a big plus.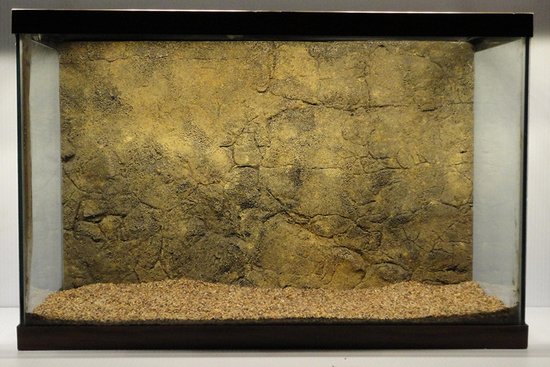 3. Universal Rocks Rocky Flexible Aquarium Background
Check price & availability on Amazon >>
This 3D aquarium background is a little different from the ones above. It doesn't depict a marine theme – instead, a rock backdrop. If you want a more earthy vibe for your aquarium, we recommend getting this background. The lifelike 3D effect will give off the illusion of having real rocks in your aquarium. This aquarium background is surprisingly easy to set up because it's pretty flexible.
If your aquarium has inhabitants, this is definitely a must-have, as it will add more character to their living space. This aquarium background is especially perfect if you're an aquascaping fan who wants rocky elements in your aquarium without having to deal with heavy (and often expensive!) rocks.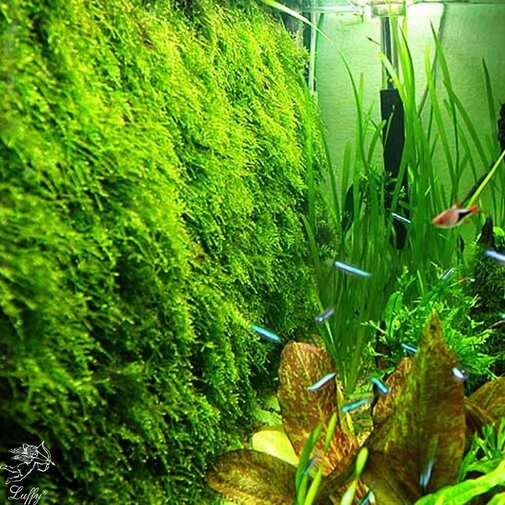 4. 

Luffy Decorative Aquatic

Moss Wall/Floor Mesh Kit 
Check price & availability on Amazon >>
A very fun and original DIY aquarium background option if you want to incorporate a plant into your aquarium's decor and in turn, transform it into the focal point. The set-up kit includes almost everything necessary to create a real moss wall or carpet inside your aquarium. It's suitable for various types of moss, for example Java moss or Christmas moss. Once the wall or carpet is set up, the moss will grow through holes in the mesh.
The kit comes with:
5 suction cups
10 cable ties
2 pieces of plastic mesh measuring 12 x 8 inches
It only requires a few minutes to set up and maintenance is simple. In addition, it will also provide a more colorful, vibrant and homely space for your fish.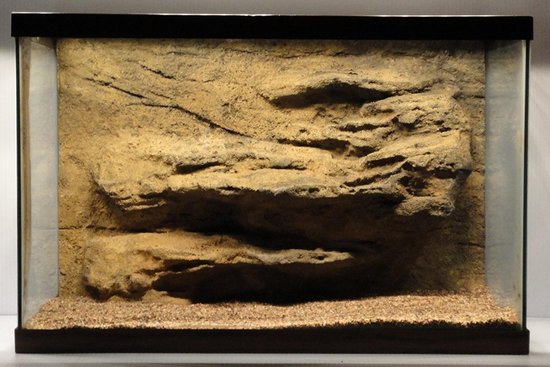 5. Universal Rocks 48 x 20″ 

Flexible Rock Aquarium Background 
Check price & availability on Amazon >>
Similar to our #3 option, this 3D aquarium background also depicts a rock backdrop. However, this version will add a little more edge to your aquarium. The dusty brown rocks give off an amazingly lifelike convex effect, which will make your guests think that you personally selected them with zero effort!
If you like the aesthetic of rocks, we recommend this background. Not only will you save yourself the trouble of having to add real rocks to your aquarium (which aren't as cheap as you would think), but setting up the makeshift rock backdrop will require much less time!